Tuesday, May 26, 2020 - 12:43
THE NEXT GENERATION OF STEM FUSE COMPETITIONS ARE COMING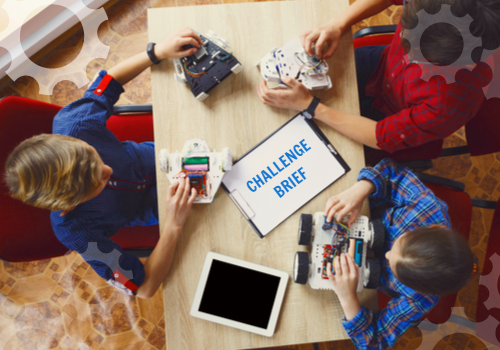 ABOUT THE COMPETITIONS
STEM Fuse is proud to announce a new series of student competitions dedicated to problem solving and creative solution design. In addition to the popular GOT GAME competition, STEM Fuse will feature ongoing contests geared towards students in robotics, circuitry, business, and STEM/STEAM courses.
The competitions will include unique topics and guidelines for student designed solutions. These topics may include and are not limited to:
STEM Design Challenges

Business Concept & Product Design Contests

Robotics & Circuitry Design Competitions

Real World Solutions Challenges

Original Teacher Lesson Contests
COMPETITION DETAILS
Competitions will be open to existing and ongoing STEM Fuse users in grades K-12. Additional details regarding specific contests will accompany each unique competition. Prizes for these competitions may include and are not limited to:
Cash Prizes for Competitors & Classrooms

Hardware Packages (3D Printers, Robotics Kits, etc.)

Free STEM Fuse Curriculum Packages
Stay tuned for additional details and contest announcement on stemfuse.com and in the STEM Fuse Educate platform.